I'm going on a limited tour, reading passages from Not Bukowski. Right now, the dates are few and I am using a time machine that I found in the basement.
BUT!
I would love to read at your comedy performance, bookstore, library, wherever, without having to fire up the time machine (It runs on a weird mixture of cheese and droplets of Sean Spicer's sweat. I do not like refueling.). Contact me to set up a time and date.
(PS: Nervous? Scared? Need proof that I can read…or perform in front of a crowd? Go here and watch this video.)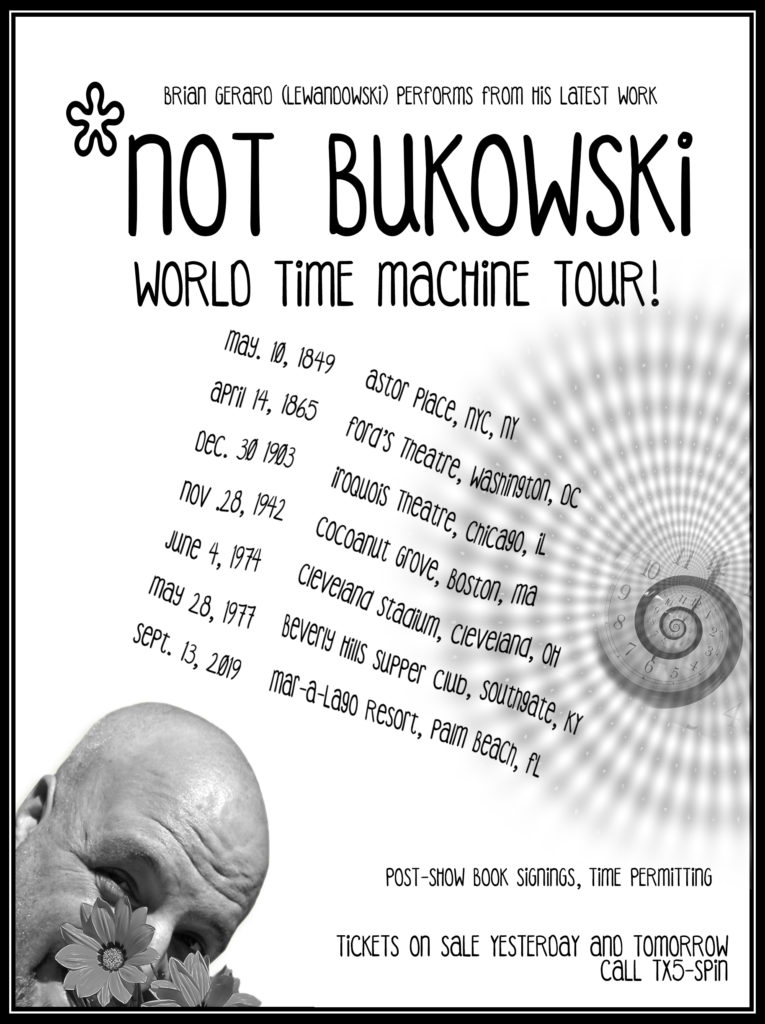 Brian is the author of this post and of the just released book Not Bukowski, which many of you schlubs don't own yet.
---
Also published on Medium.