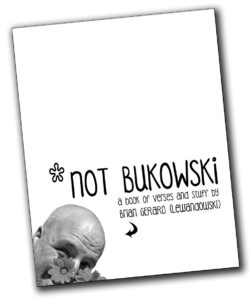 I turned slightly older today. Better than that, I found out that my new book Not Bukowski is available at select locations.
Happy Birthday to me!
Now don't you feel like you should get me a present?
How about buying my book? Cash in my pocket is always a nice present.
It's available in print here or via an ebook here.
I swear you will love the witty poetry and humorous tales… or I will still keep your money.
Even if you don't feel I deserve a gift, share this post with your friends so they can buy me gifts…. and become my new best friends.

Brian is the author of this post and of the just released book Not Bukowski, which many of you schlubs don't own yet.
---
Also published on Medium.